Angels praising the Lord.
Our Beloved Archbishop giving Prayer Card & Gift to 'Angels' of the Diocese.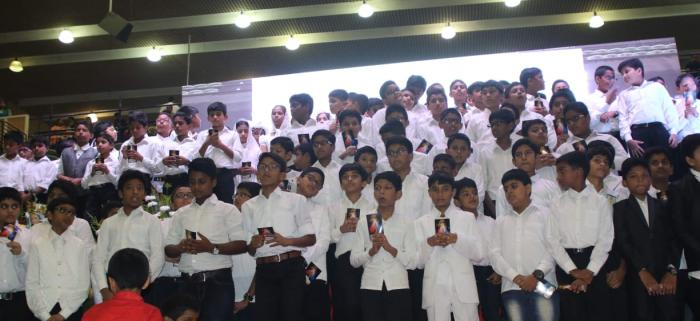 Angels' Meet- on the occasion of Santhome Bible Convention, 30 September 2018
Santhome Bible Convention 2018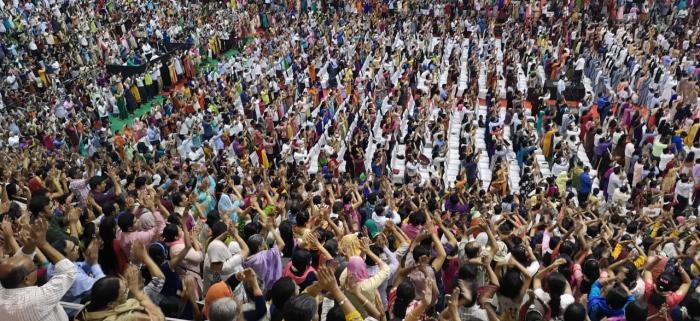 Santhome Bible Convention 2018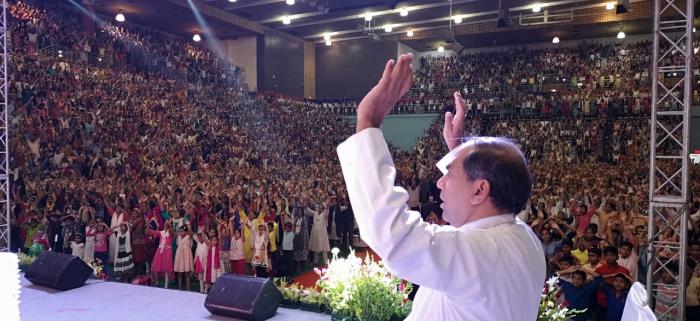 Archbishop Kuriakose Bharanikulangara praising God in Santhome Bible Convention 2018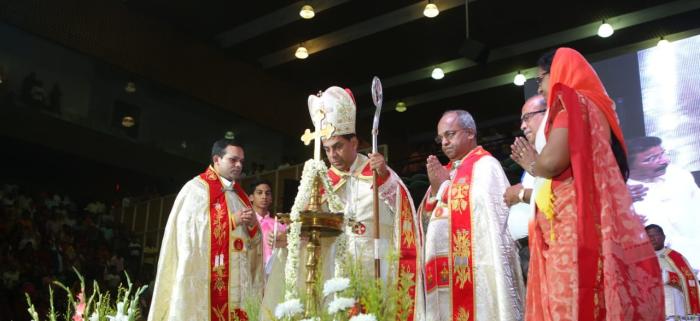 Inaguration of Santhome Bible Convention 2018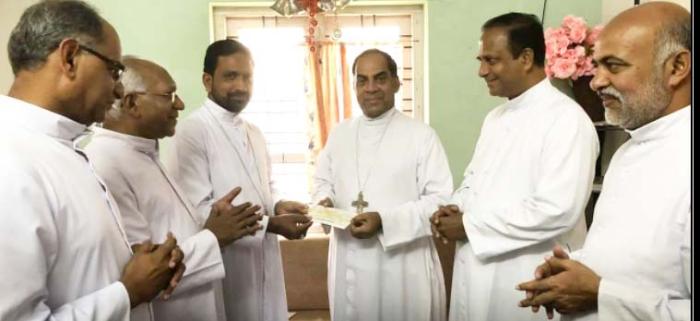 Archbishop handing over the Faridabad-Delhi Diocese donation (for building house) to Bishop John Nellikunnel, Bishop of Idukki diocese.
Archbishop Kuriakose visiting relief camp of Ayroor. Discussing details with the Panchayath President and Parish Priest Fr.Jose Maippan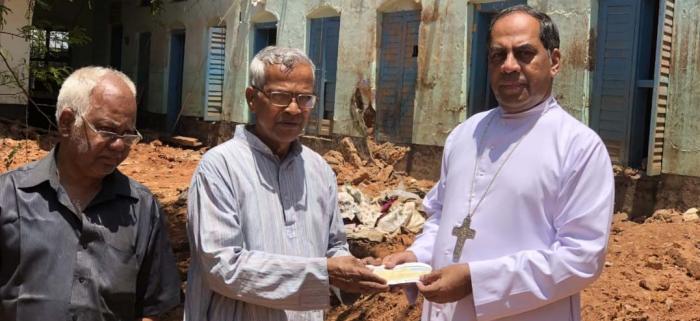 Archbishop Kuriakose visiting the deadly affected Kuthiyathod where the priests house hosting the victims collapsed and seven people died. Faridabad donated One Lakh for recovery.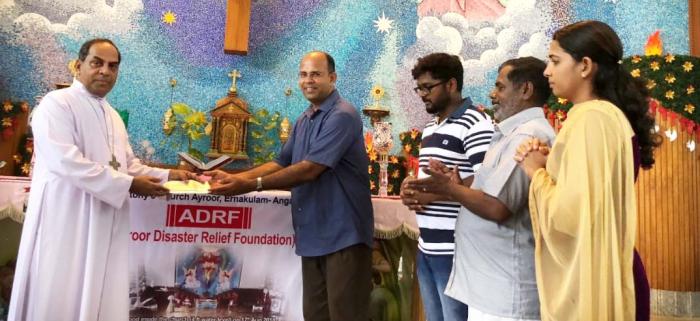 Archbishop handing over Faridabad donation to Ayroor Disaster Relief Fund organised by the Youth.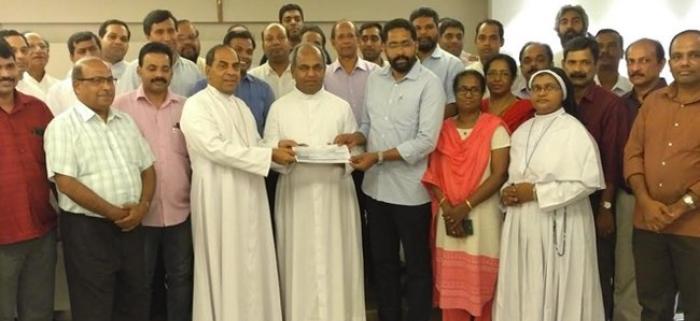 Social Service Department of Faridabad-Delhi Diocese handed over the 'Kerala Flood Relief Fund" collected from parishes and faithfuls to His Grace Archbishop Kuriakose Bharanikulangara (23 August 2018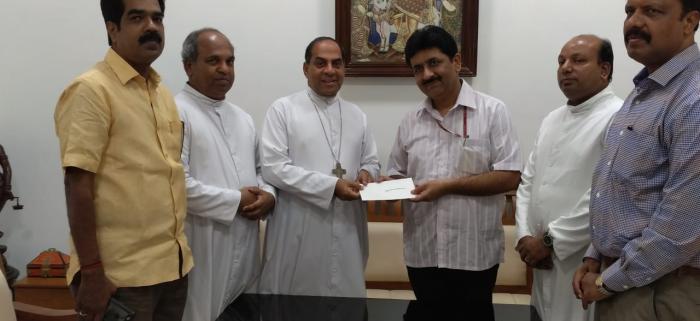 Archbishop Kuriakose Bharanikulangara handed over the flood relief donation to the Chief Ministers Relief fund to the Resident Commissioner of Kerala in Delhi. Attachments area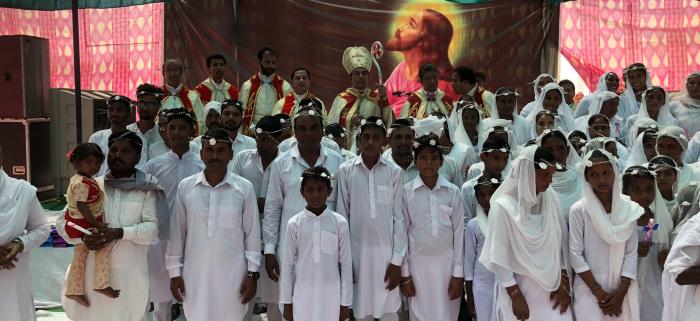 Archbishop visited 11 stations in his pastoral visit to Punjab.
NEW FACE OF ALL INDIA JURISDICTION - EVANGELISATION! (Holy Communion to more than 100 faithful in Punjab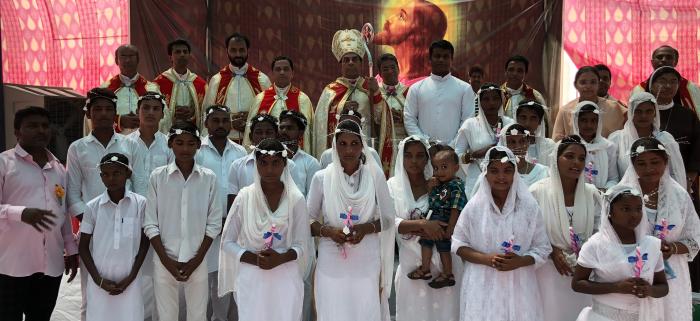 12 August 2018, Sunday-Archbishop Kuriiakose Bharanikulangara administered First Holy Communion to more than 100 new Syro-Malabar faithful in Punjab (of our mission diocese)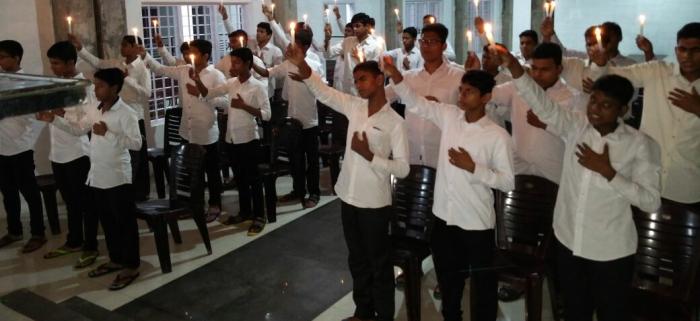 A new one begining... let us look forward to this new academic year with the anticipation and excitement of a child. Embrace each day with a positive outlook and a determined spirit to make your dream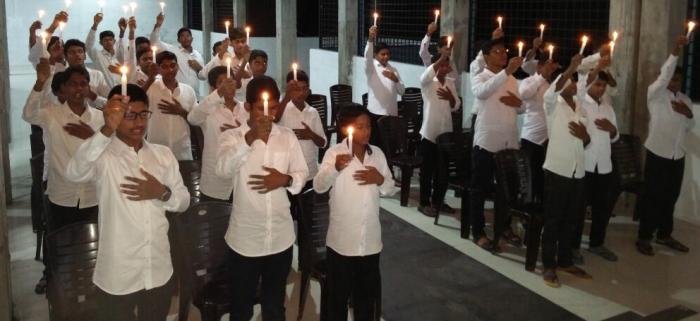 Benjamins (1st Year Minor Seminarians) with lightened candles. "Learn to light a candle in the darkest moments of someone's life. Be the light that helps others see; it is what gives life its deepest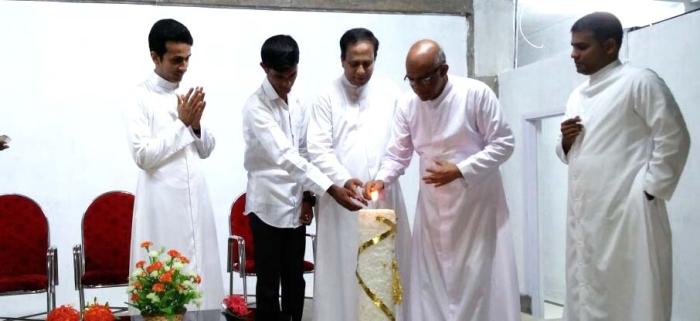 St. Chavara Kuriakose Minor seminary, New Academic Year (2018-19) Inauguration & Initiation Cermony.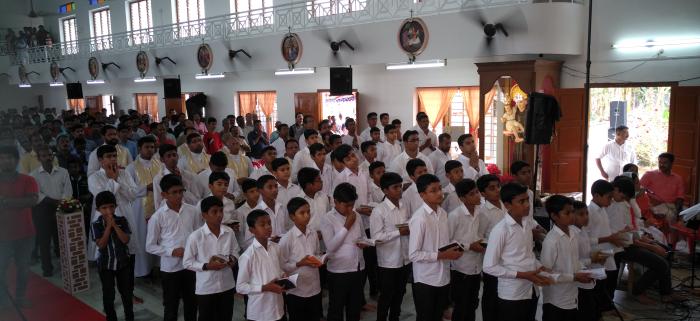 Our Benjamins (Minor Seminarians) Praying for the Senior Brothers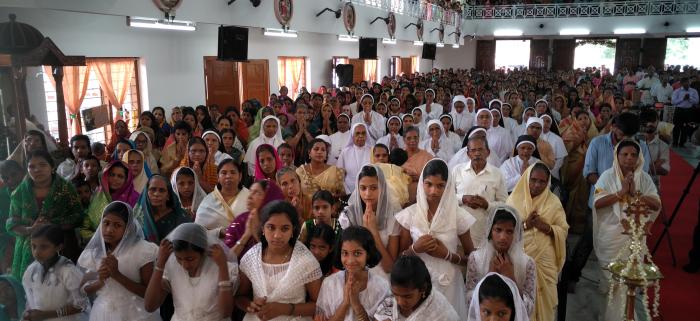 Faithful, Parents and relatives praying for the candidates on the ocassion of vestiton & Minor Orders.