Eparchial Tribunal
Eparchial Tribunal of Faridabad-Delhi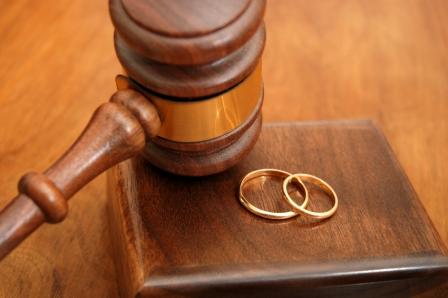 Ministry of Justice
Welcome to the Eparchial Tribunal of Faridabad-Delhi Diocese which operates under the authority and direction of Archbishop Kuriakose Bharanikulangara, Bishop of Faridabad- Delhi. The Eparchial Tribunal has been erected in the Diocese on Sunday 20 November 2016, on the Feast Day of Christ the King and during the concluding ceremony of the Year of Mercy at Kristuraja Cathedral, Faridabad, to coincide with the coming into force of innovations introduced by Pope Francis into the Church's marriage law.
In accordance with the provisions of CCEO cann.1067 & 1055 and M.P. Mitis et Misericors Iesus c.1359, which state that a Tribunal of the First Grade can be erected by the Eparchial Bishop for the pursuit or vindication of the rights of physical or juridical persons or the declaration of juridic facts and the imposition of a penalty for delicts.
The Tribunal, thus, is aimed at settling all issues in the Church especially the issues related to marriage . It deals with marriage problems, firstly, to help people better understand what the Catholic Church teaches to be the beautiful and solemn reality of marriage as willed by God. Secondly, it endeavours to clarify the reasons why marriages can be invalid, or null.
This tribunal is to exercise the ministry of justice within the territory of the Eparchy of Faridabad-Delhi of the Syro- Malabar Church in accordance with the norms given in the CCEO, the motu proprio Mitis et misericors Iesus of Pope Francis promulgated on 15 August 2015, and the Code of Particular Law of the Syro- Malabar Church.
The competence, the constitution and the manner of function of this Tribunal will be guided by the above cited norms and also by the instructions which may be given by the Apostolic See, the Synod of Bishops of the Syro- Malabar Major Archiepiscopal Church and the Eparchial Bishop of Faridabad-Delhi, from time to time.